The quest for the perfect skinny jeans...
Is it just me, or has it also been exceedingly difficult for you guys to find a pair of nice, comfortable, and well-fitted jeans? A pair that won't reveal rear-crack embarrassment you when you sit down. A pair that stretches gently, but not so much that it feels baggy after you wear it just a few times. A pair that doesn't have excessive material in certain places that manifest as crotch sag or hamstring flaps. Maybe I'm just picky, or maybe my body from the waist down is extremely deformed. Regardless, I've had a hard time. Then, when skinny jeans became popular again, it made my quest even harder! Now they have to be even more form fitted and calf flattering and ankle hugging and this and that…
That's why when I do find a pair that is awesome, I tend to stick with that brand with faithfulness. These are the ones that I've been pretty happy with:
I can't even begin to tell you how great these jeans are. At the end of the day, these are the ones that I will always come crawling back to. The length is perfect, the waist stretches to conform to a full, buffet- filled belly without popping the button. What I appreciate the most about these jeans is the material. There is a softness and durability that allows just enough stretch to be comfortable, but doesn't sag after you wear it for a long duration. The color and fades are also very beautiful. It's the perfect length with flats and heels
Tip: Nordstrom rack sells them for at least 50% off, if not more
2.
Gap jeans
Before I got my seven skinnies, I wore Gap 1969 jeans almost everyday. They were the only pair that I had. I wore them so much that they looked acid-washed from all the baby drool, milk stains and dried stuck-on rice particles. They are comfortable, but the material is slightly heavier and thicker than Seven's. Therefore, I found it less breathable… especially if you sweat a lot. The length tends to be longer, and scrunches on the bottom, giving it more of a grungy look.
These are probably the softest and most stylish jeans I have ever worn. They also magically shrink your thighs somehow. Don't ask me how. They just do. They tend to be extremely form fitting and tight, but with a great length…. Slightly too tight for my taste, but they do make your legs look extra nice ;) Downside: they are more on the pricey side, but you can sometimes find good deals at Nordstrom rack
Now, I have never actually tried these jeans before, but they look really interesting. I appreciate the story behind these jeans. In 2001, the SanFrancisco based brand owner had hand-MADE his own jeans out of many pieces of recycled denim (kind of like a quilt). It was so comfortable and novel that it became popular pretty quickly. Each pair is hand sewn from over 50 individual pieces and has a really unique, innovative look. I have never seen jeans like that before, and I think it has enough fun and flare to enhance any simple outfit. Now that they also make skinny jeans, I'm really interested to give this one a try as well!
Jeans: 7 for all mankind Shirt: Thrifted Blazer: Banana republic Purse: Prada Saffiano Shoes: Ferragamo
Which skinny jean brands have worked well for you? :)
Stay in Touch!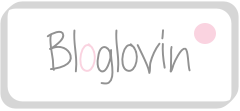 Linking up this week with: