Last weekend, we spent a few days in this gorgeous lodge with some friends from our church family. This beautiful 8 bedroom facility was generously built by one of the members of our church in remembrance of their daughter, and used for different events like small group retreats, meetings, and other ministry centered purposes. It is the most beautiful home I have ever seen, located on a hill with peaceful and serene landscaping. This house has everything that's perfect for a weekend getaway. You can enjoy a nice campfire, toast s'mores, relax in a jacuzzi, watch movies in a custom built movie room, enjoy nature, etc. It's gives you an opportunity to have a time of quiet reflection and renewal away from the busy daily chaos of life.
Interior of the home
View of the porch and backyard- Equipped with a built- in barbecue grill and other manly things.
The basement is also incredible! It has a pingpong table, air-hockey and fooze-ball table. It has an old arcade machine. The movie room is also in the basement, but I wasn't able to get a picture because the guys were hogging it most of the day ... and afternoon... and evening.
I also had an opportunity to take some new born photography pictures of baby Amelia! (8 days old). I tell ya, blogging has really inspired me to learn more about photography. I'm still not very good at it, but learning!
I got this coat from
Modcloth
awhile ago, and didn't really know how to wear it. I just knew that I really liked it :) Plus, they were having this crazy coat sale. It has this really unique, modern vintage-revolutionary war attire- feminine look to it. The tweed pattern is also really interesting. Any other ideas on how to style it?
Favorite Tory Burch boots
We were also able to celebrate one of our dear friends' (Rachel) birthday! We ended our weekend retreat with a delicious chicken fajita and korean barbecue dinner. The Elizabeth lodge was where we initially met our friends at a couple's retreat 2 years ago, when we first moved to Minnesota. Aaron and I were both new to the area at that time and didn't know anyone. 2 years later, we have all kept in touch and grown together in our lives and experiences. It is truly a place that I am so grateful for, not only because of the history and background of this place, but also for the incredible friendships that it has brought together. I always look forward to coming here.
Hope you had a great, relaxing weekend as well!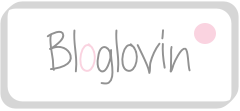 Linking up this week with:
This week's giveaway opportunities!